Animation Lovers… Here is your ticket to awesomeness – Animation is Film Festival!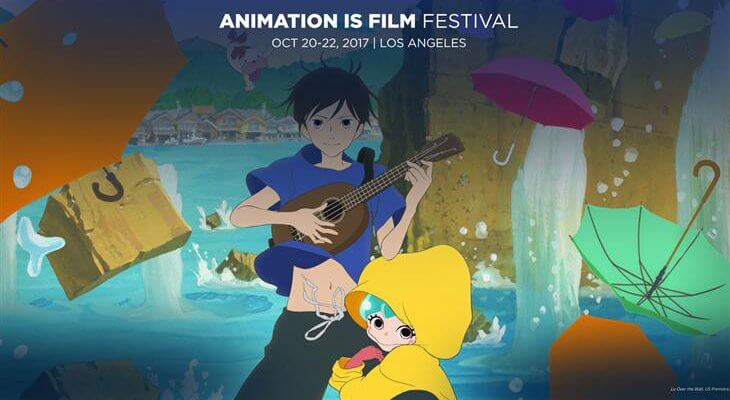 Do you love animals talking? How about talking toys? A trip to a fairy land? Of course, you do. That's why studios like Disney, MGM and Dreamworks are this popular! How did they achieve such a huge fanbase? It's all the power of animation!
From the first ever animated feature film Snow White and the Seven Dwarfs to the latest Cars3, movie animation has seen tremendous change in terms of technology and global market. From the day animated movies were mainstreamed, they needed a distinct platform to acclaim groundbreaking efforts in the territory, on par with live-action film festivals like Cannes International Film Festival. As an initiation, Annecy International Animated Film Festival (AIAFF) was launched in 1960 and thereafter, many international fests were launched for animated movies.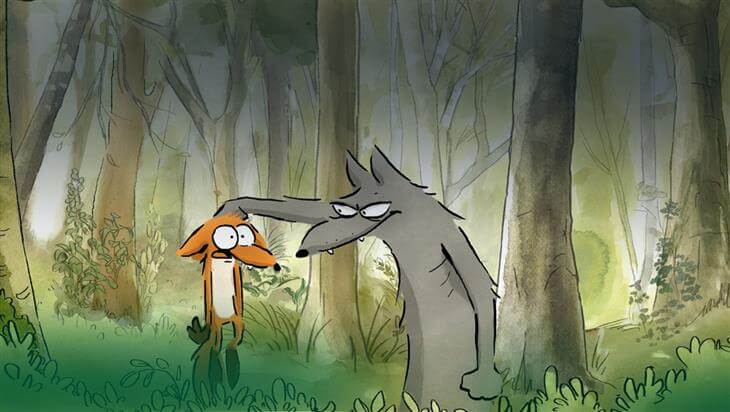 This year, a brand new world-class animation film festival is coming to break a new ground in the united states with an objective to recognise the filmmakers who push the boundaries to make animated features in unconventional ways. The prestigious Annecy Film Festival joins Variety magazine to collaborate with GKIDS for the Animation is Film Festival, scheduled from 20 october to 22 october, 2017, at the historic TCL Chinese Theatre in Los Angeles. A nine-member jury, chaired by Variety's chief film critic Peter Debruge has already picked up seventeen best animations from around the globe for the festival screening. The three-day event goes like this:
On the first day i.e. October 20:
The screening starts in the first day's evening with two premiers: 'The Breadwinner' and 'Fireworks, Should We See It from the Side or the Bottom?' The Breadwinner is an English film directed by Nora Twomey, for which the Academy award winning actress Angelina Jolie worked as an executive producer.
Fireworks is a Japanese movie by Nobuyuki Takeuchi which will be shown with English subtitles.
On 21 October:
The day starts with a celebrative screening of Snow White and the Seven Dwarfs for it's completing 80 years. Other screenings that are scheduled for this day are:
Outlandish Lands – It's a curation of all the surreal studio shorts from 1930's. Jerry Beck and Greg Ford, two well-known animation historians, have collaborated to bring the project alive.
The Big Bad Fox and Other Tales – It's a French movie by Benjamin Renner, depicting the life of a struggled fox on an animal farm.
Zombillenium – It's another French work from Arthur De Pins, telling the story of vampires, zombies and witches hide in a horror-themed amusement park.
Birdboy: The Forgotten Child – It's an award winning Spanish film by Alberto Vázquez.
Mutafukaz – This is a French sci-fi vision by Shojiro Nishimi.
Tropical Virus – it's a Spanish film directed by Santiago Caicedo.
Mind Game– it's a Japanese film made in 2004 by Masaaki Yuasa.
On the last day of the festival i.e on 22 October:
The day starts with a special screening of Disney-Pixar's The Incredibles. Prior to the screening, there would be a Q&A session with the producer John Walker and a sneak peek of upcoming Disney-Pixar's COCO. Besides, each guest would receive a limited-edition art print of The Incredibles 2. The list of other screenings include:
The Big Fish and Begonia – It's an english version of the Chinese film by Xuan Liang & Chun Zhang. This film, whose production lasted for a decade, went on to become the best of any China made toon in terms of imagery.
A special screening of 2017's box-office hit from Warner Animation Group, The Lego Batman Movie. And there will be a Q&A session with the filmmakers and audience prizes for all families.
Lu Over the Wall – This is yet another spectacular Japanese film by Masaaki Yuasa, narrating the story of a little mermaid that falls in love with humankind.
Tehran Taboo – It's a take on current societal issues by Ali Soozandeh.
Night is Short, Walk on the Girl – This is the third entry from the acclaimed director Masaaki Yuasa.
Mary and the Witch's Flower – it's an English version of the Japanese film by Hiromasa Yonebayashi. This film is the debut of Studio Ponoc which is founded by Yoshiaki Nishimura.
Besides this, Animation Is Film fest contains special events like Red Carpet, receptions, gifts for families, and Jury and Audience Choice awards. Great editorial coverage and exposure from partners like IndieWire and the presence of Hollywood celebs, the three-day festival guarantees you ultimate fun. So guys, be quick to book your tickets to the excitement.