Witness a Knowledge Overflow @ the NAB Show!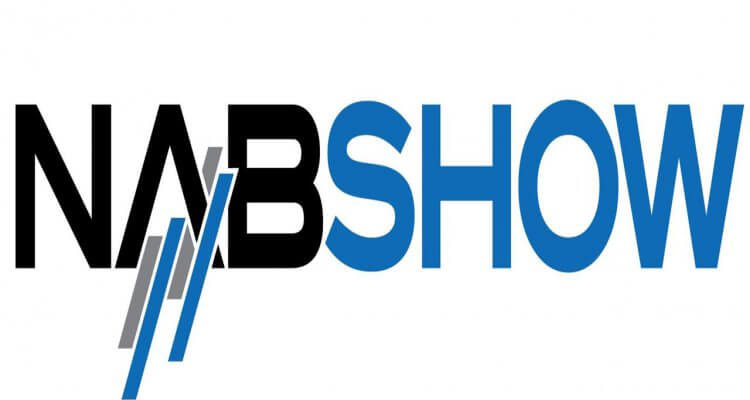 Every year, more than 100,000 professionals gather at the NAB Show. You can find storytellers, engineers, techies, marketers, educators, visionaries and many others related to broadcasting and media. Each one's knowledge and excitement add more life to the show.
The NAB Show is one of its kind expo. Here, you will get to learn about every aspect of the broadcast industry. Try your hands on the products yet to be launched, watch demonstrations of the upcoming technologies, talk face to face with the vendors, make new connections, participate in discussions and gain insights from the experts. Your visit to this event will inspire you to update your work and raise your standards.
NAB Show is organized by the National Association of Broadcasters (NAB). It is a trade organization for the radio and television broadcasters in the United States. This year, the Show will be organized from 22nd to 27th April 2017 at the Las Vegas Convention Center. The list of sponsors for the NAB Show includes CISCO, Dell, IBM etc.
In 2017, the focus is on the M.E.T. Effect. The essence of the M.E.T. Effect is that Media, Entertainment and Technology work together to create a synergy. The M.E.T. Effect video summarizes it all. Professionals from the entire digital ecosystem including Broadcast, Digital Media, Film, Entertainment, Telecom, Post-Production, Academia, Mobile, Advertising, Military, Government, Retail, Security, Sports, Live Events, Online Video, IT, Virtual and Augmented Reality etc. convene at the Show.
Have a look on the best of NAB 2016:
.
Communities
Whether you are into Films, Mobile, Advertising, Gaming, Television, Radio, Live Events, Sounds, Social Media, Immersive Content or Videos, you will have so much to explore at this junction of all the communities.
Film Directors, Producers, Cinematographers, Designers, Technicians and Editors will discuss the M.E.T. Effect in film-making. This community is known for using latest technologies for entertainment, be it Virtual Reality, CGI, 3D, Hi-Tech cameras or drones. Online platforms and updated software are also bound to shape the future of this industry.
Mobile Advertising Agencies, Network Executives, Creatives, Wireline & Wireless Carriers know that mobiles have immense power to reach people anytime, anywhere. They are widely used to capture or share media and entertainment content. At NAB Show, explore how can you can leverage the power of mobiles.
Advertising Marketers, Media planners, Publicists, Brand Managers, Network Executives, Online Publishers, Digital Strategists, Data Scientists and Creative would gather to discuss the ongoing evolution of advertising. Gain knowledge on the measurement metrics of shares, views, impressions and ratings. Get to know what developments are underway with respect to your field.
Gaming professionals including Developers, Brand managers, Agencies, Broadcasters, Streamer etc. will gather to discuss the increasing popularity of online games and live tournaments held in high-production arenas. This community also deals with streaming, recording and sharing gameplay, dynamic character development and virtual reality.
Television community consists of Multimedia Specialists, Network Executives, Streaming Media Executives, System Integrators and Industry Innovators. Today, television is also available online, you can watch whatever you like, whenever you want. Television is trying to involve the viewers more than ever through votes, feedbacks, participations etc. Television has embraced the latest technology in creation and sharing of content.
Radio Station Executives, Operations Managers, Digital Leads, Sales Teams, Engineers, Programmers, Producers and other professionals will join in to share knowledge about the content, reach, feedbacks, marketing and technology aspects of radio.
Live Events carry tons of enthusiasm and involve extensive use of technology in cameras, audio, video display, lighting, special effects and live broadcasting. Join the Directors, Producers, Lighting and Audio Technicians, Stage Managers, Videographers, Systems Integrators, Facility Managers and others to stay up to date about the industry.
Sound Engineers, Videographers, SFX Specialists, Station Engineers, System Integrators and allied professionals will also join the show. The sound we get today has improved and has adapted other technological introductions like Bluetooth. Everything has changed from the software, recording technologies, sharing mediums to output devices. Join in to know what's the best and what is coming next.
The Social Media community of App Developers, Content Creators, Broadcast Networks, Brand Managers, Agencies and Digital Communications Professionals, knows that they have become a focal point of advertising, news and communication. Social media involves the users and facilitates two-way communication. Catch up with these people to know what's going on in the industry.
Immersive experiences are being admired and used by Game Developers, Network Executives, Advertising Agencies, Online Media Channels, App Developers and others. Virtual reality has opened the door to more content and engagement. Visit the show to know about the latest developments and explore the possibilities of immersive experiences.
Video content is being loved like never before. Now you also have 360 degree, virtual reality and aerial footage videos. Almost all the industries are using video content for marketing. Better technology is being used for capturing, editing and sharing videos. Meet the Studios, Creatives, Videographers, Schools, Integrators and Communications professionals to learn more.
Exhibits
From 24th to 27th April, you can visit the Exhibits at the Show. Meet C-level executives, know about the next generation technologies and have a look at the new products. Decide what is your area of interest and what's helpful for your work, while you explore the floor loaded with over 1700 exhibiting companies. There are 8 exhibit categories:
Among the special attractions will be the Advanced Advertising Pavilion, Aerial Robotics and Drone Pavilion, connected media|IP, Cybersecurity Pavilion, Futures Park, Post|Production Campus, SPROCKIT, StartUp and Virtual & Augmented Reality Pavilion. Pretty much covers everything that is trending!
Education
The conferences will provide all the knowledge you need about the media and entertainment world. Get in-depth knowledge about various aspects of the 3 pillars of the industry.
Media:

Business of Broadcast, Digital Futures Exchange and Online Video Conference

Entertainment:

Creative Master Series, Content Strategies and Sports Media & Entertainment

Technology:

Broadcast Engineering and Information Technology Conference, Future of Cinema Conference, Satellite Technology, Media Technologies for Military and Government and Next-Generation Media Technologies.
The Post Production World is one of the biggest events for Content Creators and Designers. Professionals working as editors, producers, directors, graphic artists, motion graphics designers and new media specialists gather here. The 6-day session covers video editing, motion graphics, cinematography, lighting, sound design, color correction and grading, project management, content distribution, new technology etc. You can attend hands-on training and field workshops for various topics. The tracks for the event are Post|Production, Motion Graphics & VFX, Production, Creative Business, Digital Distribution, Mobile Journalism etc.
Anyone looking forward to gain expertise in this industry should not miss the Signature Sessions. If you wish to listen to some candid talks with the session panellists and presenters, you can catch them at the backstage conversations. The Ad Innovation Lab will be a get-together of leading buyers and sellers from Advertising, Media and technology world. Speakers of this summit include Inderpal Bhandari-Global Chief Data Officer, IBM Watson; Tom Edwards-Chief Digital Officer, Epsilon; Timothy Olyphant-Actor and Producer etc.
Actress and Producer, America Ferrera, Famous for her role as Betty Suarez on ABC's comedy "Ugly Betty." will receive the NAB Television Chairman's Award for a significant breakthrough in television. She has also received Golden Globe, Emmy, Screen Actors Guild Award, ALMA and Imagen Award for her performance.
Every element and every community of the industry is weaved together to create this comprehensive event for you. No other event captures the Broadcasting and Media industry in such entirety. If you have still not registered for the event, you can do it now. There will be so much information and knowledge flowing. The more you collect the more you benefit.